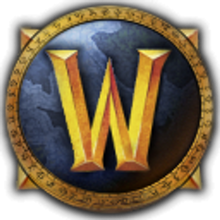 Welcome to the Minecraft Mod World of Warcraft Wikia
This wikia about Minecraft mod World of Wacraft
Describe
World of Warcraft (WoW) is a massively multiplayer online role-playing game (MMORPG) released in 2004 by Blizzard Entertainment. It is the fourth released game set in the fantasy Warcraft universe, which was first introduced byWarcraft: Orcs & Humans in 1994. World of Warcraft takes place within the Warcraft world of Azeroth, approximately four years after the events at the conclusion of Blizzard's previous Warcraft release, Warcraft III: The Frozen Throne. Blizzard Entertainment announced World of Warcraft on September 2, 2001. The game was released on November 23, 2004, on the 10th anniversary of the Warcraft franchise.
Pages
Team
Nickita45(Admin;Coder;Translator)
Tobi45(Modeler;Tester;Builder)
Res(Tester;Builder)
Bamdeee(Tester;Builder)
Vladikstepanov(Translator;Builder;Tester)
Maxim(Tester)
WolRoy(Modeler;Tester;Builder)
Bamboopandaren(Tester;Translator)
Robzin(Tester)
Iva(Favorite dog)
News
New Version: 1.8
Developed 1.8+
Latest activity
Photos and videos are a great way to add visuals to your wiki. Find videos about your topic by exploring Wikia's Video Library.